James, one of the brothers of Jesus and an early leader of the Jerusalem church declares under inspiration:
"Consider it pure joy, my brothers and sisters, whenever you face trials of many kinds, because you know that the testing of your faith produces perseverance. Let perseverance finish its work so that you may be mature and complete, not lacking anything. If any of you lacks wisdom, you should ask God, who gives generously to all without finding fault, and it will be given to you." James 1:2-5 (NIV)
To be sure, God tells us to expect trials, and it is in our response to those trials that gives evidence that we are growing and being strengthened as true disciples of Jesus Christ. The believer who expects his or her life to be easy—especially in family relationships—is in for a major shock. Jesus warned His disciples, "In the world you will have tribulation; but be of good cheer, I have overcome the world." John 16:33.
Indeed, the good news is that as disciples of Jesus we have the advantage of His presence, wisdom and power to live meaningful and victorious lives in each of our relationships, despite the challenges we invariably face. And if we lack the wisdom to deal with the most difficult areas of family life, God promises to give us generous amounts of that wisdom without judgment or shame.
The Family Ministries Planbook is an annual resource organized by the General Conference Family Ministries department with input from the world field to supply local churches around the world with resources for the special family emphases weeks and Sabbaths.
Christian Home and Marriage Week
This year we celebrate 100 years of organized ministry to families in the Seventh-day Adventist Church. Since before 1919 when the General Conference Committee created the Home Commission with Arthur Whitefield Spalding as director, who together with his wife Maud, gave able leadership in this area; families in and out of the church have continued to
need encouragement, guidance and hope in this critical area of life. Because of this reality, it has been the aim of Family Ministries for these many years to strengthen disciples in the family, so that we might represent Jesus well in all of our relationships.
Ellen White offers in The Adventist Home, p. 31: "The home in which the members are polite, courteous Christians exerts a far- reaching influence for good."
Thus, it is our hope that the assets in this resource will enable you as a leader of God's people to be encouraged despite the trials you endure from time to time. That you will find significant modalities here to help you in your work of Strengthening Disciples in the family so that our work of Reaching Families for Jesus will become a reality in our churches around the world today.
Maranatha!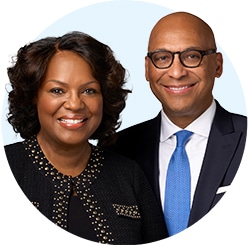 Willie and Elaine Oliver, Directors
Adventist Family Ministries
Seventh-day Adventist Church
World Headquarters
Download the 2019 Planbook in English
International Editions