In John 15:4, 5, and 7 Jesus proclaims:
"Abide in Me, and I in you. As the branch cannot bear fruit of itself, unless it abides in the vine, neither can you, unless you abide in Me. 'I am the vine, you are the branches. He who abides in Me, and I in him, bears much fruit; for without Me you can do nothing… By this My Father is glorified, that you bear much fruit; so you will be My disciples."
The viability of every disciple, to be sure, is predicated on connection with Jesus. The agricultural metaphor is poignant, purposeful, and persistent. To be disciples of Jesus we MUST abide in Him, and in turn, He abides in us. This points to a relationship that is dynamic, energetic, and vibrant. A relationship that is ALIVE!
The truth is, we cannot be disconnected from the vine and remain alive. If disconnected, we have severed all contact with the life-giving reality of His amazing grace, without which we cannot be of service to anyone, and CANNOT bear fruit.
We profer that discipleship is about service. And service is directly connected to fruit-bearing. And fruit-bearing can only take place when we remain connected to the Vine, Jesus Christ. This is something every faithful disciple will do—abide in the love and salvation of our Lord and Savior. This leads us to Total Member Involvement, in the process of Reaching Families for Jesus.
The Family Ministries Planbook is an annual resource organized by the General Conference Family Ministries department with input from the world field to supply local churches around the world with resources for the special family emphases weeks and Sabbaths.
Christian Home and Marriage Week
Ellen White writes in Gospel Workers, "Obedience is the true sign of discipleship" (p. 92). Jesus Himself declared in Matthew 7:21: "Not everyone who says to Me, 'Lord, Lord,' shall enter the kingdom of heaven, but he who does the will of My Father in heaven."
It is our hope that the resources in this volume will facilitate your capacity as leaders in God's church to remain connected to Jesus each day, and bring a more dynamic meaning to Discipleship and Service in Reaching Families for Jesus, equipping them to do the will of God.
Maranatha!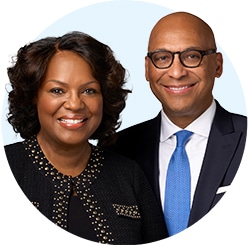 Willie and Elaine Oliver, Directors
Adventist Family Ministries
Seventh-day Adventist Church
World Headquarters
Download the 2018 Planbook in English
International Editions