Promote the Adventist Family Ministries Special Dates
on your local church.
The Family Ministries Resource Book is an annual resource organized by the General Conference Family Ministries department with input from the world field to supply local churches around the world with resources for the special family emphases weeks and Sabbaths.
---
LIVING FRUITFUL LOVE
2021 FAMILY TOGETHERNESS WEEK OF PRAYER
During this Family Togetherness Week of Prayer, our desire is for every husband and wife, every father and mother, every family and person that loves Jesus to produce the fruit of the Spirit in their lives each day. This resource has been created with the entire family in mind. Each day has three parts: a reading, a prayer, and an activity. In the reading, you will learn about a different fruit from around the world and you will also learn about the Fruit of the Spirit. Each day there is a prayer emphasizing the fruit of the spirit for that day. You can pray this prayer together as a family asking God to cultivate that fruit in your hearts and in your homes that day. There is also an interactive activity that you can do with your family to reinforce learning and get all family members involved in worship.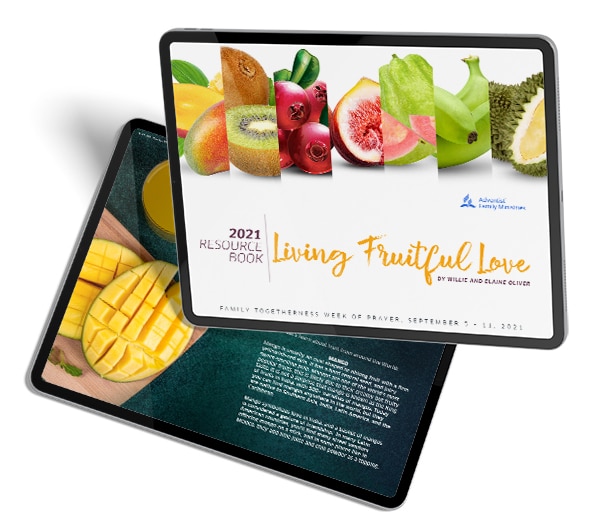 ---