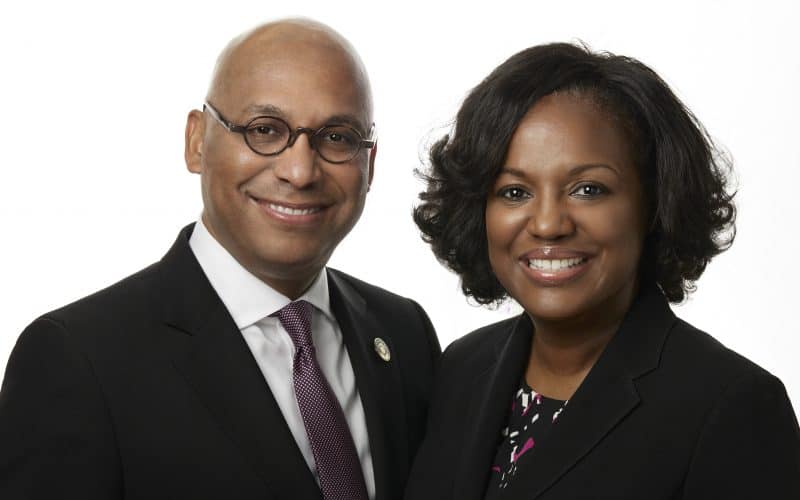 Willie and Elaine Oliver are directors of the Department of Family Ministries for the General Conference of the Seventh-day Adventist Church World Headquarters since June 2010.
An ordained minister, Willie Oliver holds a Ph.D. in Family Sociology; an M.A. in Pastoral Counseling; an M.A. in Sociology; and a BA in Theology. He is an adjunct professor of Family Ministries at the Seventh-day Adventist Theological Seminary at Andrews University, and of the Adventist University of Africa. Willie Oliver is the former Director of Family Ministries for the North American Division, the Atlantic Union Conference, and the Greater New York Conference. He also served as a lead pastor in New York City.
Elaine Oliver holds an M.A. in Clinical Mental Health Counseling; an M.A. in Counseling Psychology; an M.A. in Higher and Adult Education; and a BS in business management and accounting. Elaine Oliver is currently pursuing a Ph.D. in Educational Psychology. She is an adjunct professor of Family Ministries at the Adventist University of Africa. Prior to her current position, she served as a university administrator and as a marriage and family consultant for several organizations.
The Olivers have conducted marriage conferences, retreats, relationship seminars, and leadership training conferences around the world. They are founders of From This Day Forward marriage conferences, Journey Toward Intimacy marriage conferences, authors of the Relationship Rx column in Message magazine, the Real Family Talk column in Adventist World Online. They are editors of the annual Family Ministries Planbook, and authors of two books, Real Family Talk: Answers to Questions About Love, Marriage, and Sex, and Hope for Today's Families—the world missionary book for 2019. The Olivers also produce and host a weekly family strengthening program on the Hope Channel called Real Family Talk with Willie and Elaine Oliver.
Willie and Elaine Oliver have been married for 34 years and are the parents of two young adults -Jessica and Julian. In their spare time, they enjoy taking long walks, beach vacations, gardening, exotic cuisines, and spending time with family and friends.